2 tags
2 tags
Anna Mueser →
Anna Lehr Mueser, Bryn Mawr class of 2010, taught a book arts class through our Local Artist Series this semester.  Check out some of her beautiful work!
2 tags
BATIK AND SILKSCREEN CLASSES THIS WEEK ARE...
Happy hurrication!  Stay safe!
Local Artist Series: Book Arts Class
Our first class of the semester begins tonight in Arnecliffe from 7 - 10 pm.  Come to learn techniques of book binding and other fun paper-related skills!  All Art Club hosted classes are free and open to all Bryn Mawr community members.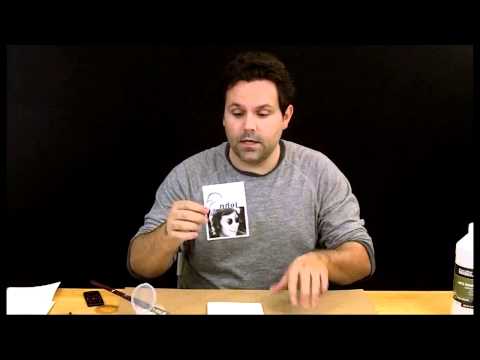 1 tag
Arnecliffe Update
Thanks to everyone who came to the studio opening last week!  We had a lot of fun, and we hope you did too! In other news, our wonderful co-president, Meredith, ordered a set of lockers for the studio, and they've finally arrived.  Once facilities moves them out of Ward basement, you'll be able to sign them out and keep all of your projects safe in them.
Watch
If you're interested in public art, or just general awesomeness, go to http://www.openairphilly.net to record or vote on sound clips for Rafael Lozano-Hemmer's Open Air exhibit.  These will be transformed into search light patterns what will light up the night sky above Philadelphia's Ben Franklin Parkway until October 14. Video by Hello Tierney.
Ask a curator!
1 tag
Summer!
Thanks for the great year at Art Club! We hoped you enjoyed our workshops and class we brought to campus. If you have any suggestions for artists you're interested in having come or classes being taught email artclubexec.bmc@gmail.com. Have an awesome summer and see you in the Fall. Art Club Exec
1 tag
Art Club updates
Welcome back from fall break!  Here's what's coming up at Arnecliffe. Our Local Artist Series classes start next week!  Batik with Laura Cohen is on Monday at 7. Sewing with Melissa Nannen will be on Wednesday at 7.  Check your email for more info about those classes! Community Art Night is tomorrow - come hang out at the studio between 8 and 10 to make art, eat snacks, and listen to...
Guerilla Artists Install Renegade Project on Roof...
(From Philadelphia Weekly) Earlier today a duo of guerilla artists sent out invitations to a renegade art installation titled Regard, to be showcased by lights tonight at 3801 Lancaster Ave., the former site of the now-infamous clinic run by alleged baby serial murder and drug trafficker Kermit Gosnell. It's been almost nine months since a Philadelphia grand jury concluded that the number...
1 tag
Want to get involved?
Think Art Club is awesome?  Use Arnecliffe regularly?  Apply to be an exec board member of Bryn Mawr's Art Club and help us plan events and classes for this semester! Email artclubexec.bmc [at] gmail.com for more information and the application.
Community Art Night
is tonight!  Come to Arnecliffe between 8 - 10 tonight to eat snacks, hang out, make art, and learn about the studio!
Become a fan of us on Facebook!
Check it out!
The studio is clean! YAY
If you want to the passcode to Arnecliffe Studio, email artclubexec.bmc [at] gmail.com. If you're wondering what Arnecliffe is, where it is, or what Art Club does, come to Fall Frolic this Friday and stop by our table!  We will have maps, sign-up sheets, and friendly exec board members.
Studio Cleanout
today at 1:00 all are welcome!
Hello everyone and welcome back!  Art Club is super-excited for this fall, so keep an eye out for emails and posters about upcoming events. At the moment the studio is closed; it needs to be cleaned before the general student body can use it.  If you want to help out, come to Arnecliffe on Monday at 1:00.  The more people we have, the faster it will go!